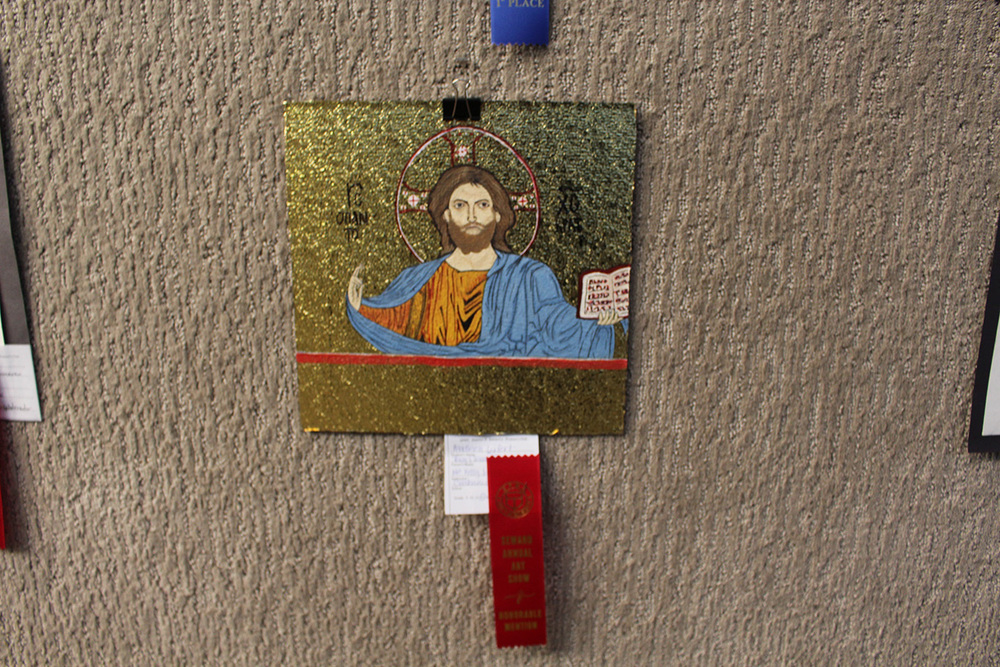 Centennial Art Students Receive Awards
Kelly Heser
Thursday, February 27, 2020
Centennial Junior High and High School Students were recognized and received awards at this year's Seward GVWC Annual Art Show held at the Langworthy Gallery located in the Seward Civic Center. This year we had 20 students enter and we had 5 students placing either 1st place or Honorable mention.
Catelynn Bargen received a 1st place for her freehand drawing of Winnie the Pooh and Friends, done in primary colored pencils and Madsion Leifert received a 1st place for her acrylic painting of a young yoda and another 1st place for her hand thrown clay pot. Other students receiving Honorable mention were: Tylor Nagel, for his cardboard dragon, Paige Petersen for her air-dry clay figure, Madison Leifert for a collage acrylic painting and Helle Saby receiving a "Women's Choice Award" for her troll sculpture. All these, along with other area schools, will be on display until March 9th. All first place work will go on to the District Art Show on March 18th and then all work will be returned on March 20th
Award ceremony will be held on Sunday, March 8th at 2:00 at the Langworthy Gallery in the Civic Center. All are invited.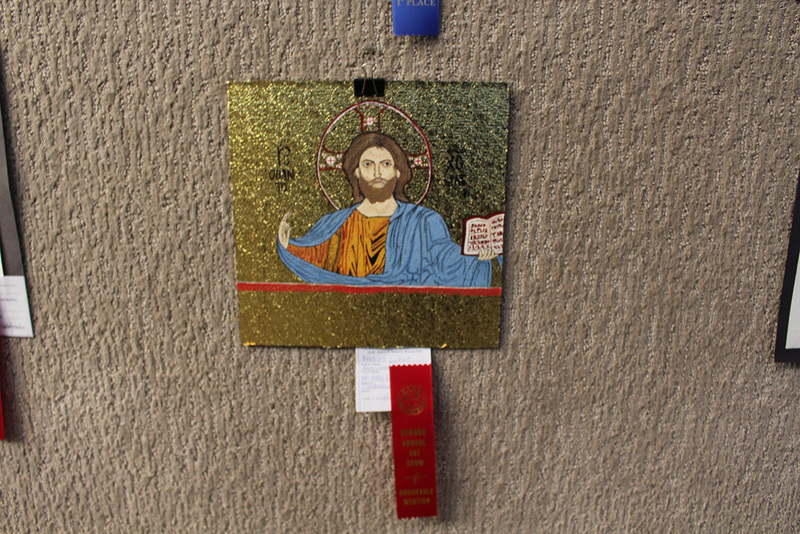 Madsion Leifert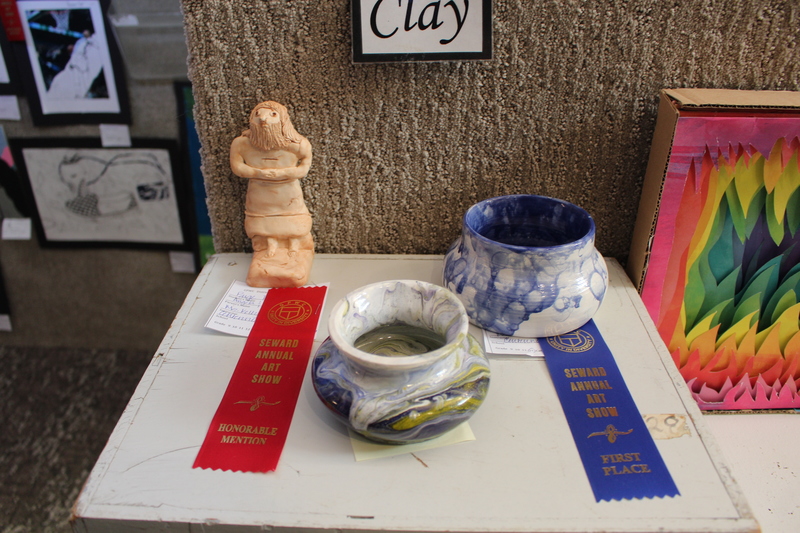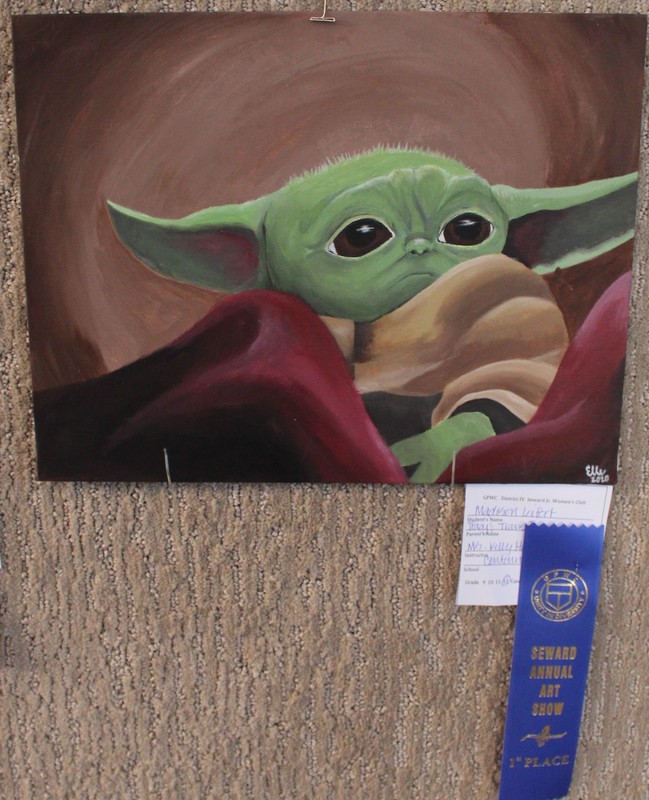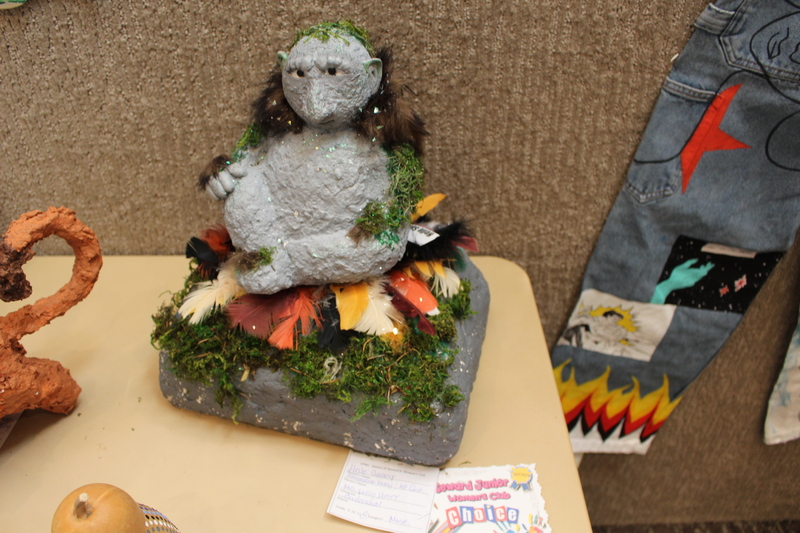 Helle Saby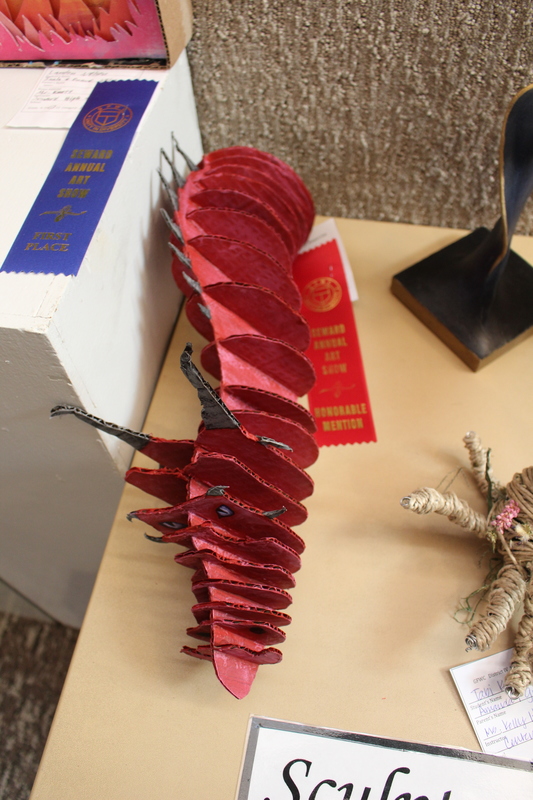 Tylor Nagel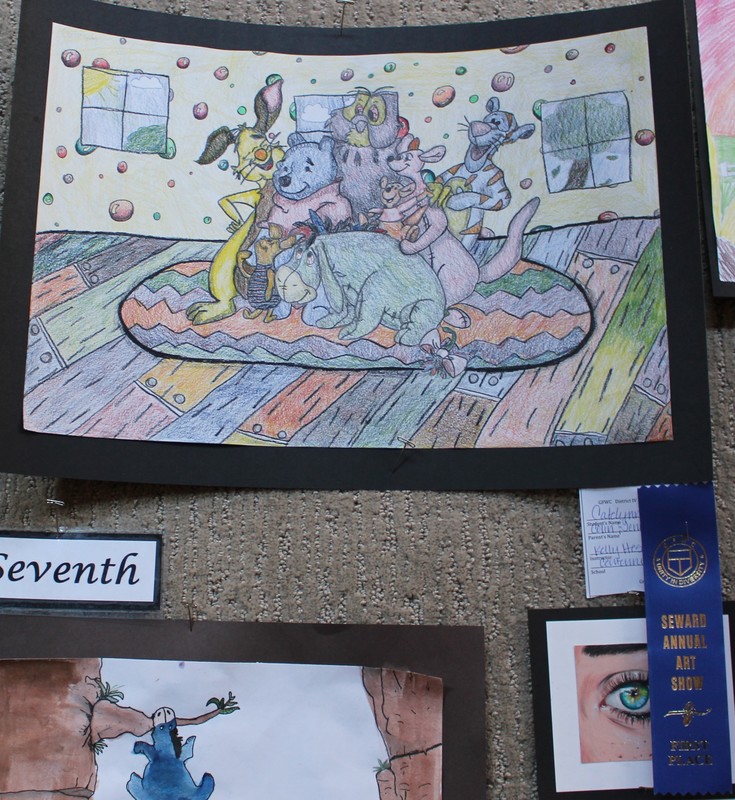 Catelynn Bargen