ADD ANOTHER STUDENT TO AN EXISTING POWERSCHOOL PARENT ACCOUNT
If you already have a PowerSchool Parent Account and you need to add a new student to it, follow these instructions.
NOTE: You will need the PowerSchool AccessID and AccessPassword for the student you want to add. Parents are sent this information by mail within the first couple of weeks of school. If you lost this information, please contact your child' school office to have this information sent to you.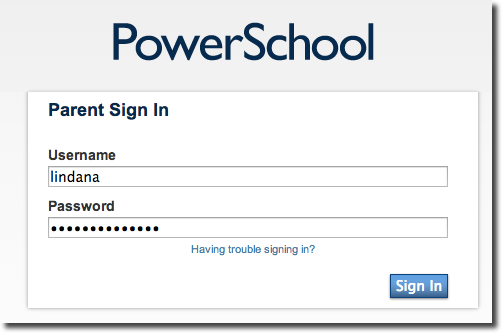 Log in using your PowerSchool Parent Account login information.

When you are logged into PowerSchool, click on Account Preferences, located at the bottom of the menu bar on the left.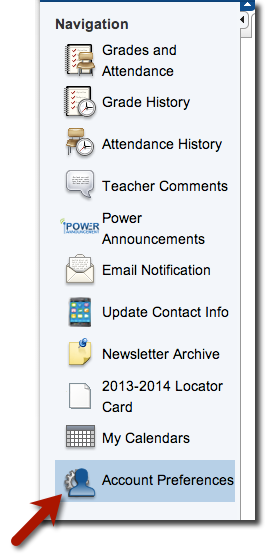 At the Account Preferences screen, click on the Students tab.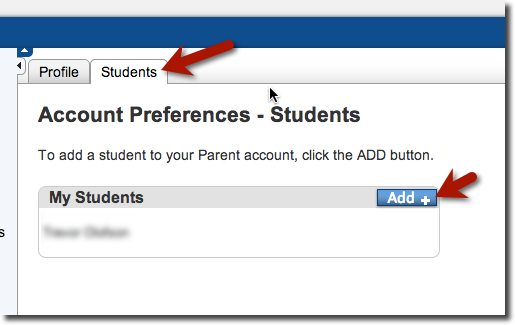 Once you are in the Students tab, you will see the name of the student you currently have associated with your account.

Click on the Add+ button to add another student.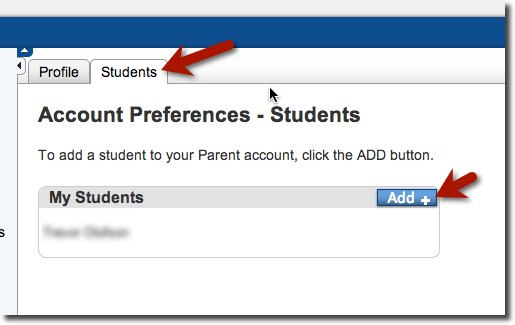 A window will appear. Enter the information for your student in this area. Click on Submit when you are done.

If you entered the correct information, you will see this screen. Under My Students, you will see the student you added.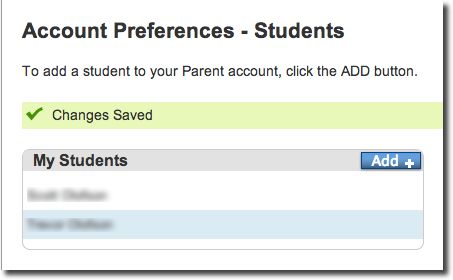 Repeat these steps to add any additional students to your PowerSchool Parent Account.