Jamie Mapp, Ed.S., NCSP School Psychologist spoke to Centennial 6-12th graders on Friday Morning about the importance of mental wellness and ways to create mental wellness.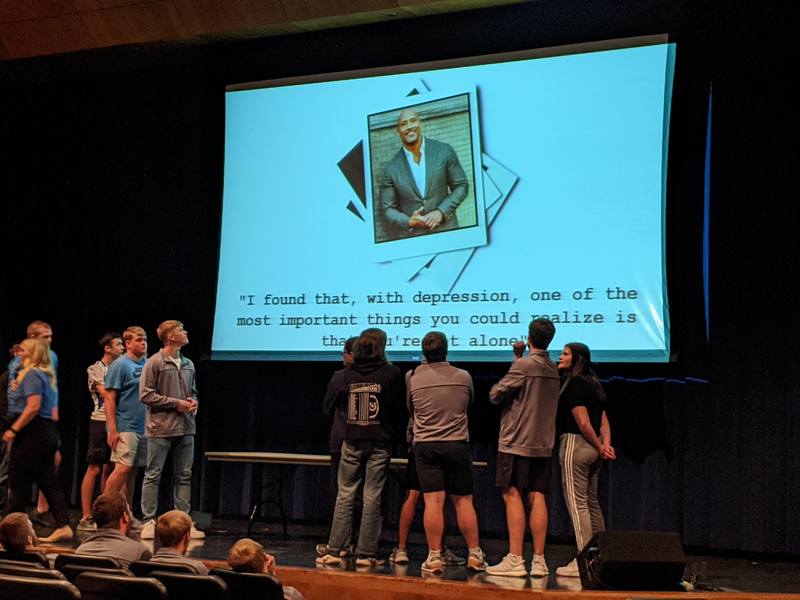 Clues were given so that students could guess which celebrity struggles with mental wellness.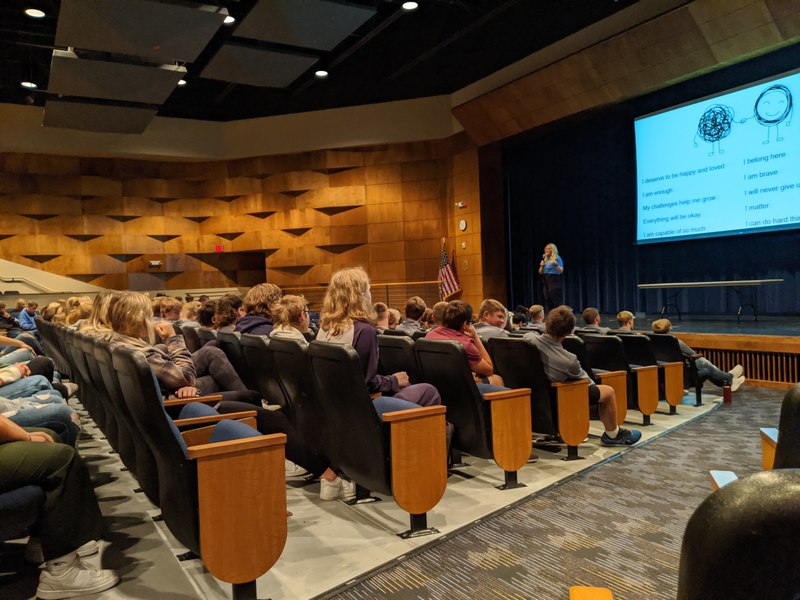 Positive statements to say to yourself or someone else.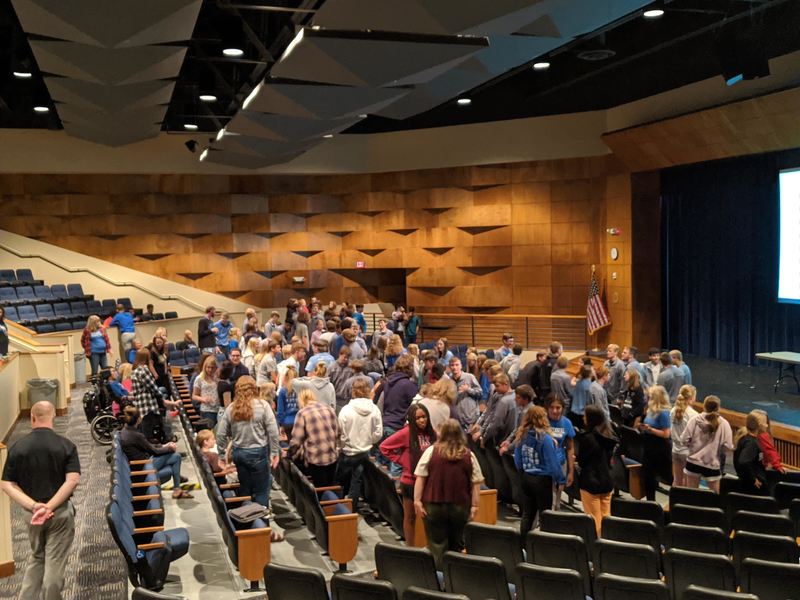 Students talked for 2 minutes with someone they do not know very well.