VB Update: Broncos go 1-2 at Adams Central today. Keep you heads up & back at it Monday!

FB Final: The Broncos defeat Aquinas 28-21. #nebpreps #broncoblue

FB Update: The Broncos & Aquinas are tied at 14-14 at the half. #nebpreps #broncoblue

York radio station will be broadcasting Friday night's football game. It will be on 104.9 on the radio and on 1049maxcountry.com online. It will also be streamed on striv.tv. Go Broncos!

This is the new updated bracket for the softball invite at Central City this Saturday, Sept 22nd.

Due to impending weather - the start time of the Cross Country meet today in Thayer Central has been moved up to 4:00 pm. Girls Varsity will begin at 4:00 followed by the Boys Varsity at 4:30 pm. If weather permits the JH/Fun Run will begin around 5:00 pm.

The junior high yearbook is in need of any photos of students in their activties or sports throughout the year. The activities could include any clubs or other activities that our students are involved in outside of school as well. For example, county and state fair activities, or community service or clubs. Please send any photos along with names, activity and recognitions that should be included. Send photos to:
kelly.heser@centennialbroncos.org

Bronco Volleyball wins over Wilber-Clatonia in 3 sets! #broncoblue

Great SB & VB wins tonight for the Broncos! Keep it up girls! #broncoblue

Bronco Softball with a win 15-0 over Polk County!! Great job Broncos!! #broncoblue

JV SB tonight at 4:30 at Cross County with varsity playing around 6:00. Good luck broncos!

Here is the bracket for the Central City SB Invite this Saturday, Sept. 22nd. Go Broncos Go!!!!!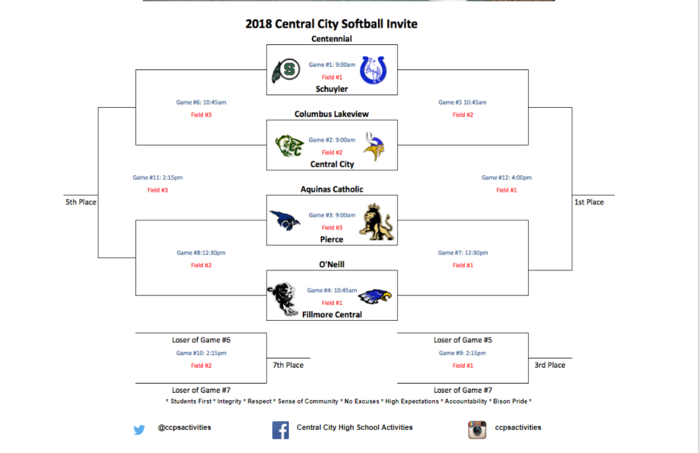 Here is the bracket for the Adams Central VB Invite on Saturday, 9/22. Good luck Broncos!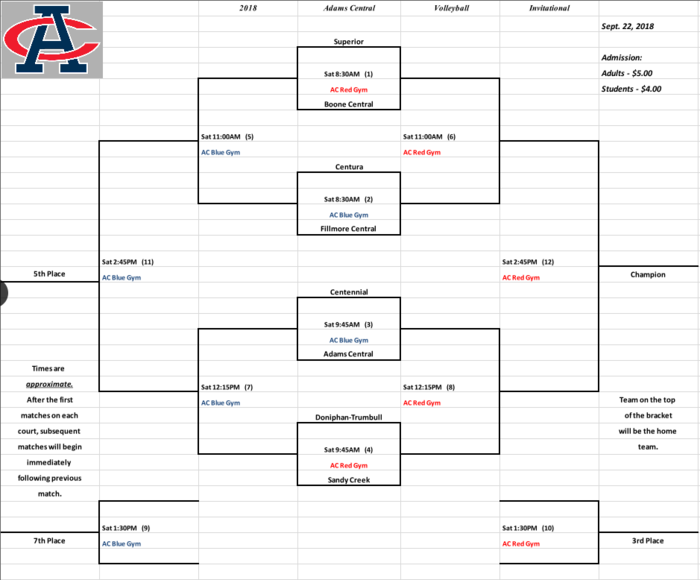 SB Final: Broncos lose to Raymond Central 12-7. They take 4th at the Arlington Invite.

SB Update: Broncos lost in extra innings to DC West. Great fight girls! Will be playing for 3rd place. #broncoblue

SB Update: Broncos won first game against Tekamah-Herman 4-3. Keep working hard. #broncoblue

FB Final: The Broncos defeat Sutton 41-22. #nebpreps #broncoblue

FB Update: Broncos beat Sutton 41-22! Great game tonight boys! Keep it up! #broncoblue #nebpreps

FB Update: The Broncos lead Sutton 41-14 w/ 8:20 to go in the game. #broncoblue #nebpreps